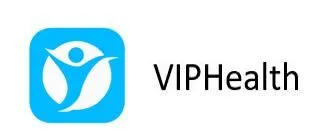 Anytime, anywhere…managing your healthcare has never been so easy.
Our Patient Portal provides you with secure, online access to portions of your medical records as well as an easy and convenient way to communicate with us through our secure Electronic Medical Records Database.
Patient Portal lets you:
● Send and receive secure messages from our office: Get answers to your medical questions from the comfort of your home.
● Request/Confirm appointment times: Make your next appointment online and stay on track with your health care.
● Access test results: View imaging and lab results as soon as they are ready.
● See a Summary of your child's medical record: Manage your child's health with easy access to a summary of health records including information regarding growth charts, medications, allergies and vaccinations,etc.
What do I need to use the patient portal?
You will need a smart phone to download VIPHealth app.
How do I sign up?
In order to have a patient portal account you will need to already be a patient at our practice.
To activate your account, you will need to receive an activation code from us. Once you have received the code, you will be able to create your own username, password, and other login information used to verify your identity.
If you would like to activate your portal account, please contact our office to receive your activation code.
Contact Us
Having difficulty logging in? Have a comment or question? Call (713) 777-7772 to let us know.